Standby
Enterprise-class Disaster Recovery for Oracle SE that prioritizes database integrity, disaster resiliency, recovery speed, and ease of use.
Available on-premise, in the cloud, or as a hybrid.




Standby for Oracle SE
Standby™ is Gold Standard Disaster Recovery software for Oracle Standard Edition (SE). Like Oracle Data Guard, Standby is built on physical replication technology to prioritize data integrity, switchover speed, and solution resilience.

Standby™ aligns with Oracle best practice policies, ensuring your solution has long-term reliability and receives full on-going Oracle support.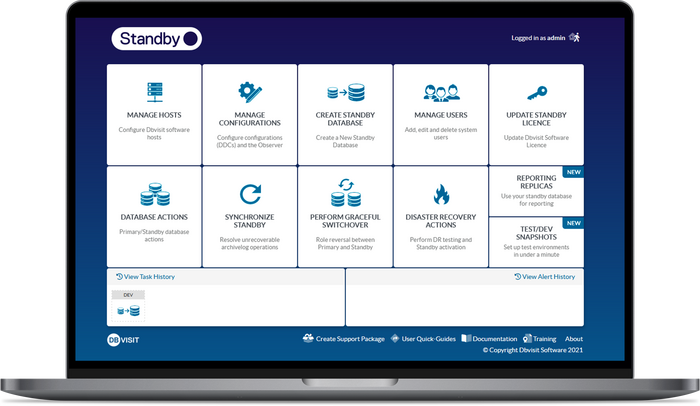 Why Dbvisit Standby?
---
StandbyTM is specialist Disaster Recovery software. It effortlessly creates a standby database that is continually updated and verified, ensuring fast and successful failover at any time.
StandbyTM prioritizes database integrity so you can achieve business continuity.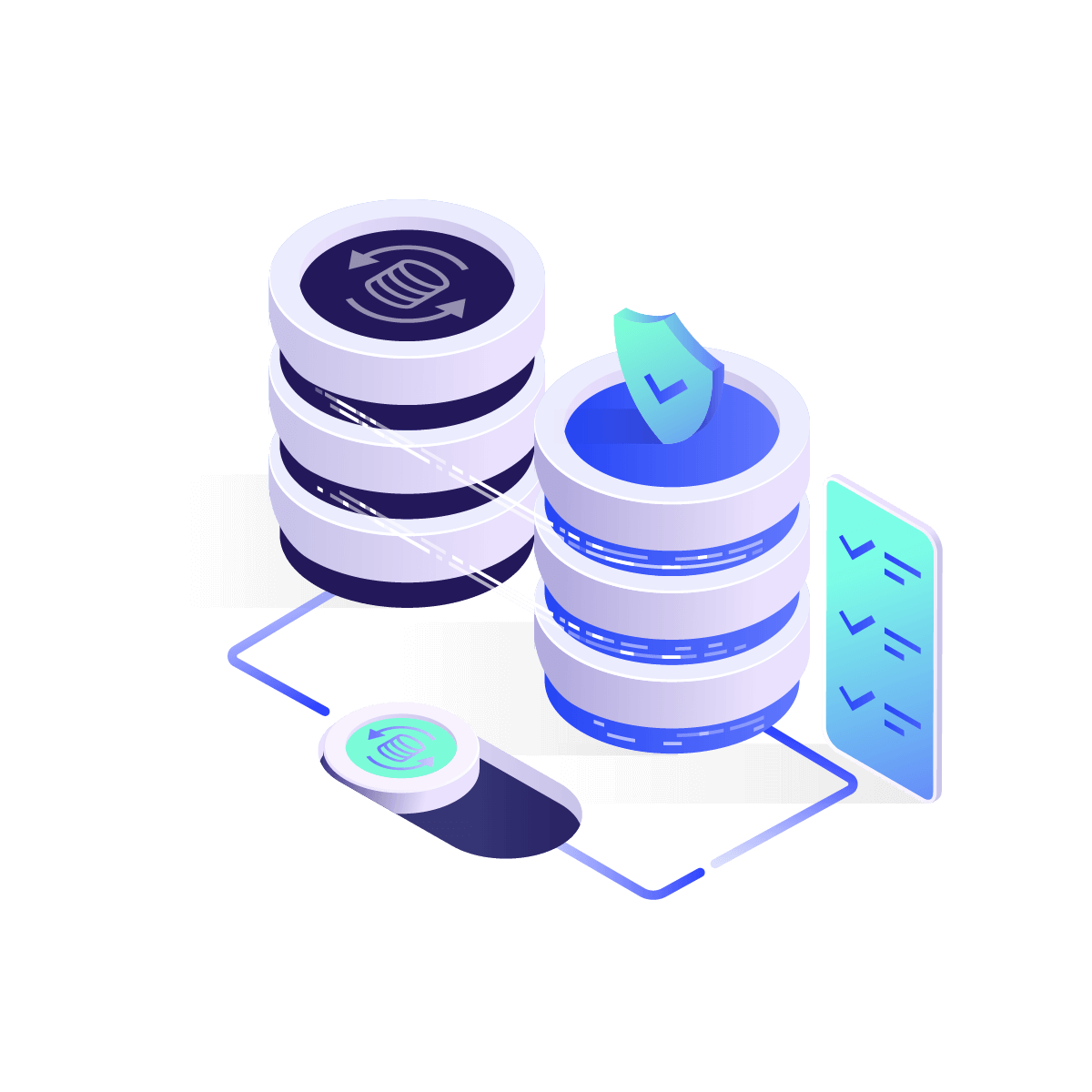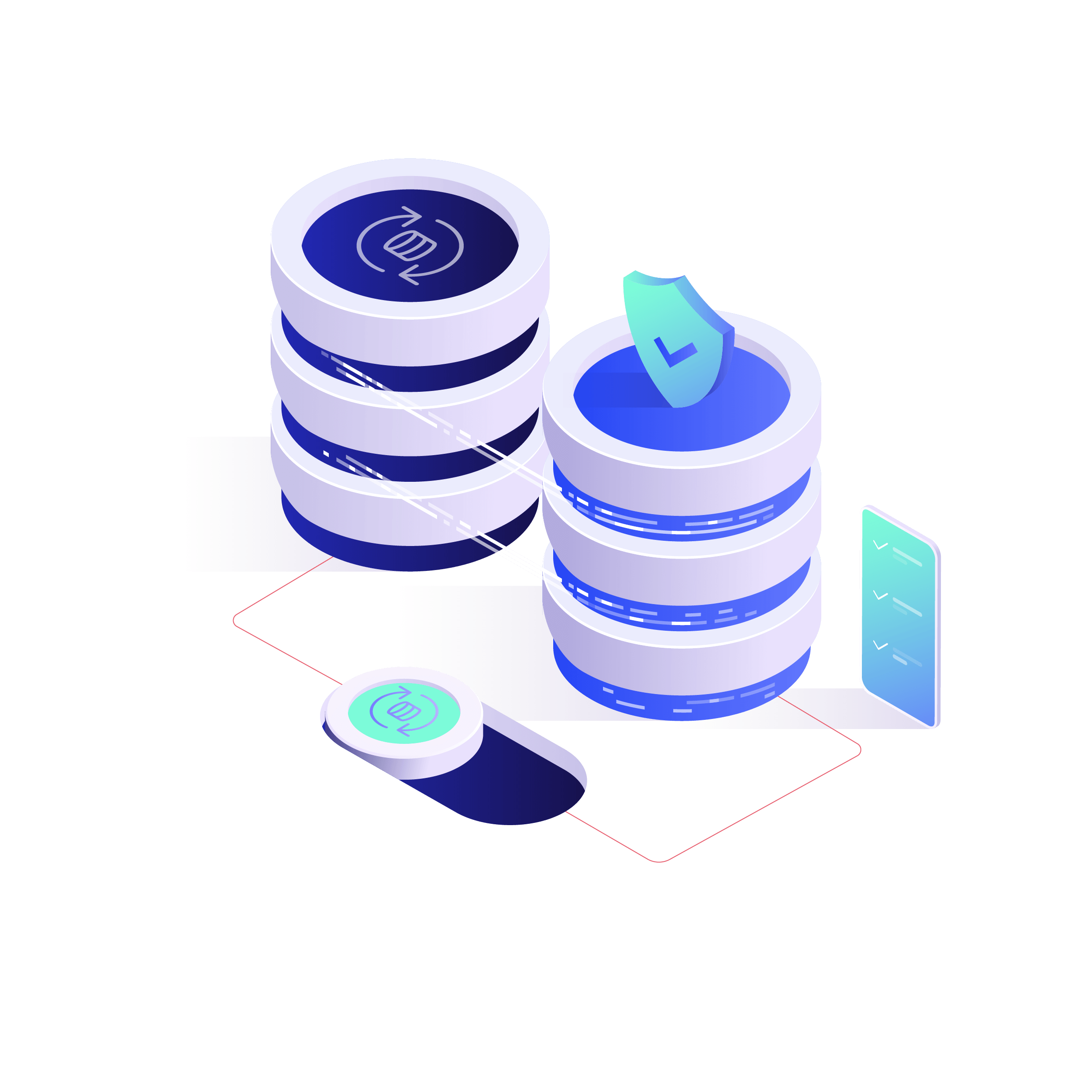 Integrity
Guaranteed database integrity is THE priority of great Disaster Recovery.
Standby™ ensures your database will successfully failover at anytime through continuous verification, integrated DR testing, and it's warm (operational) state.
Speed
Standby™ is the fastest route to business continuity.
It ensures minimal data loss (RPO), ultra-fast recovery in just a few minutes (RTO), and low resource requirements.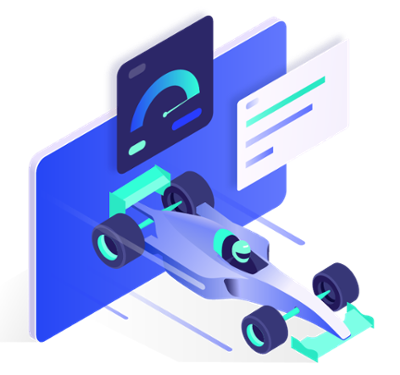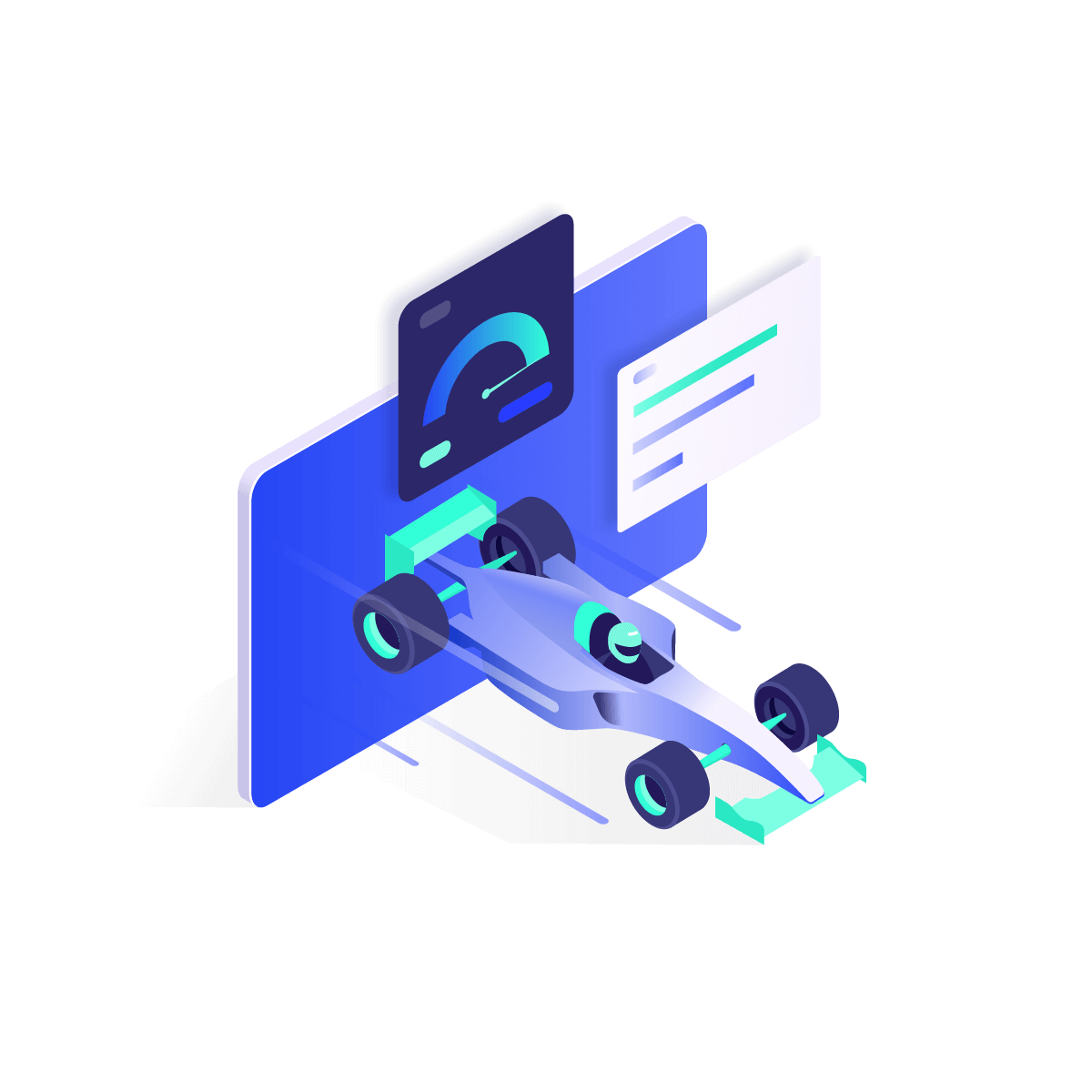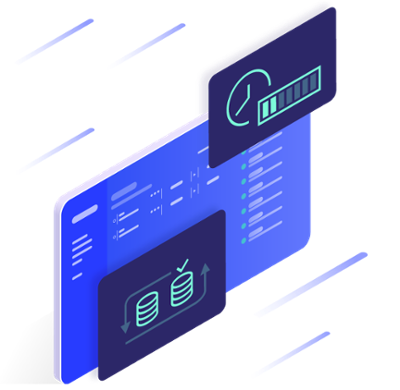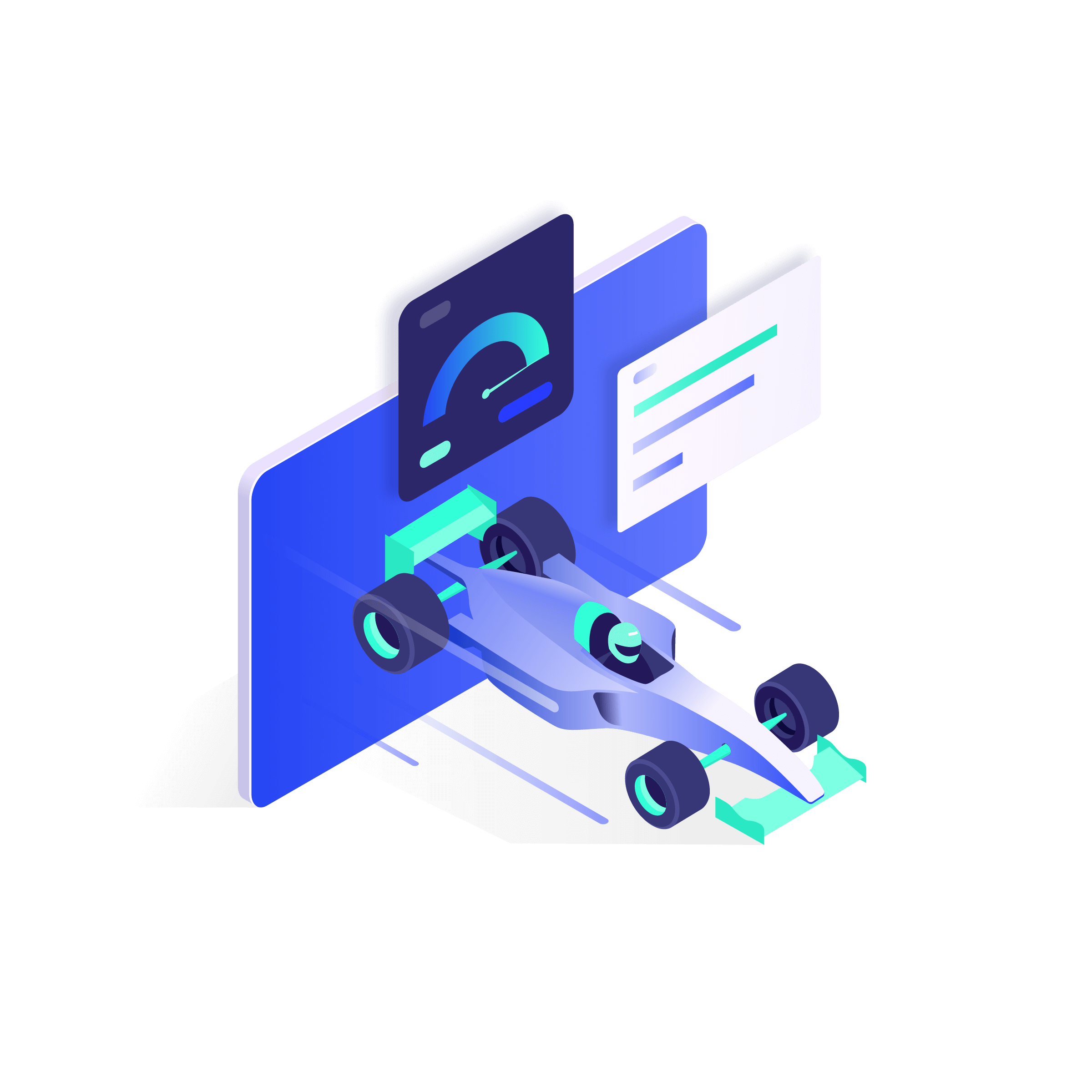 Clarity
Standby™ brings simplicity to all your experiences, with one intuitive UI across all Oracle databases, effortless standby creation, simplified operation, and smart notifications from real-time monitoring.
Automation
Standby™'s highly automated experience removes manual processes, stress, and opportunities for error.
With effortless administration and guided switchovers Standby™ eliminates personnel risk. And one-click resynchronization and automated issue resolution ensure that you're always protected.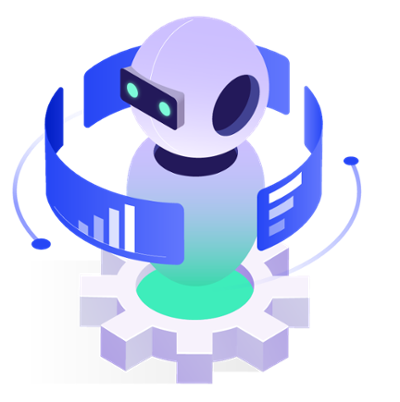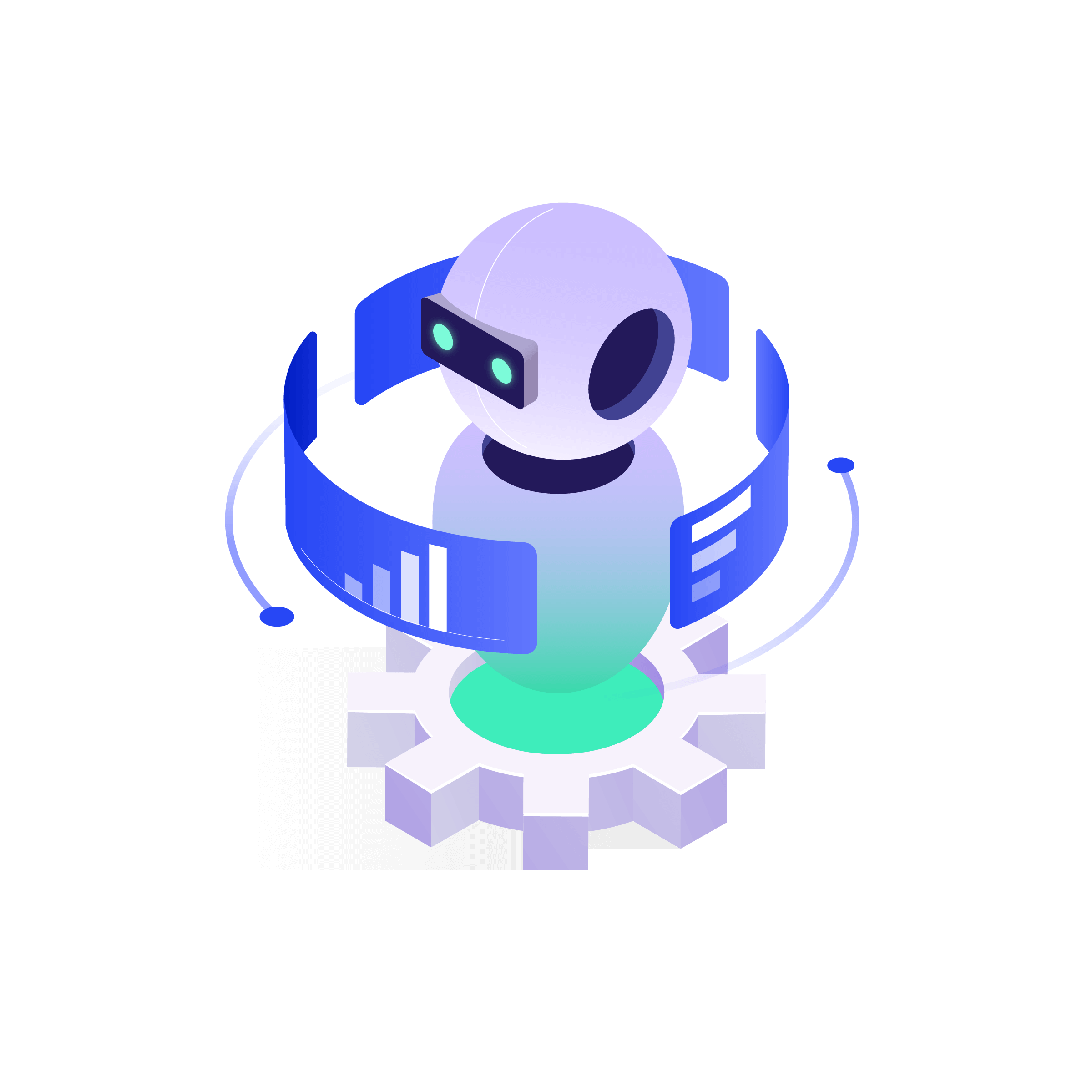 See Standby in action
---
Watch a product intro, get an architecture overview, or see how Standby™ is delivering continuous database protection to thousands of clients.
Now Playing
Coming Up Next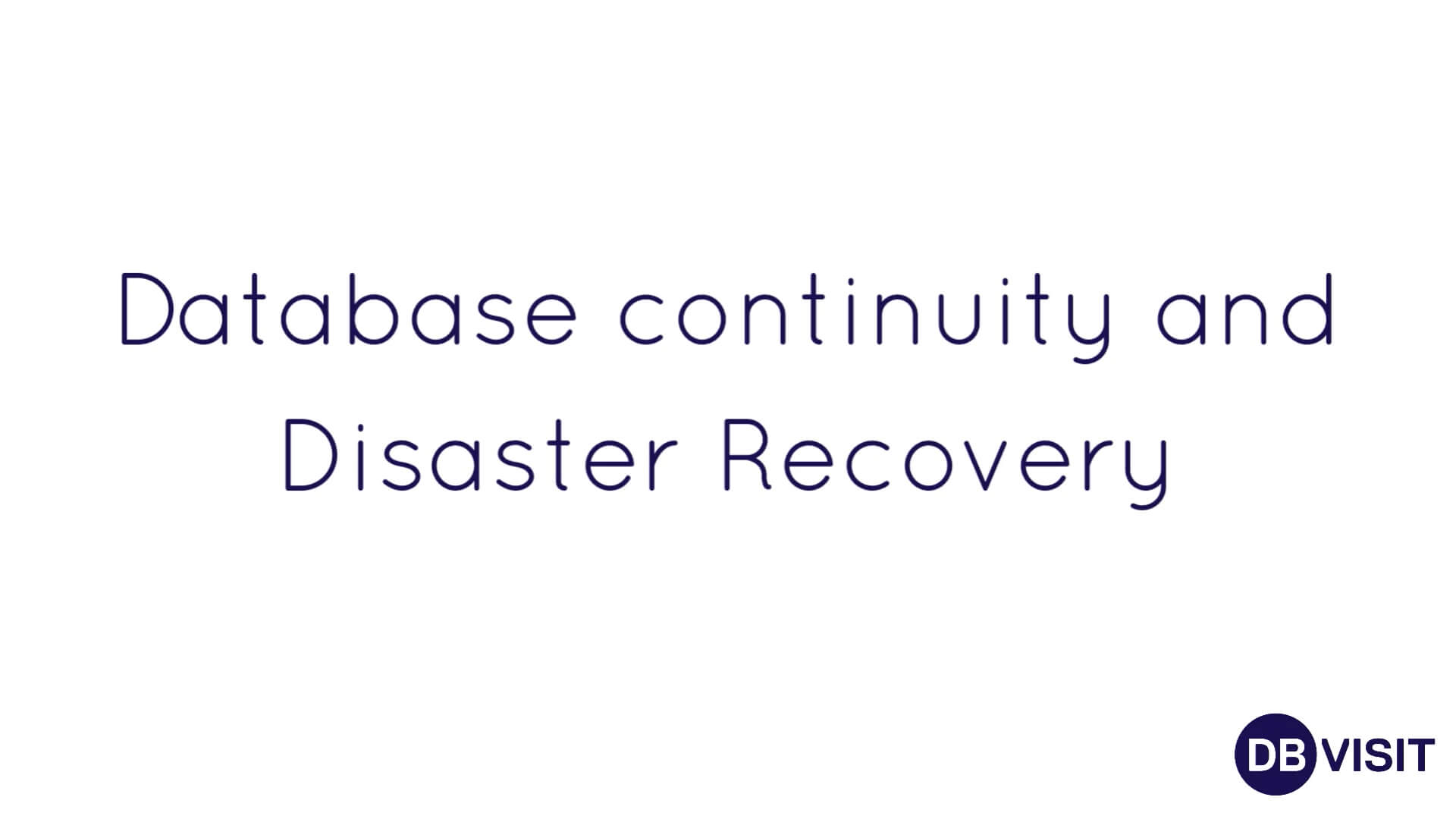 Business continuity requires database continuity. Learn how Standby keeps your your world in motion.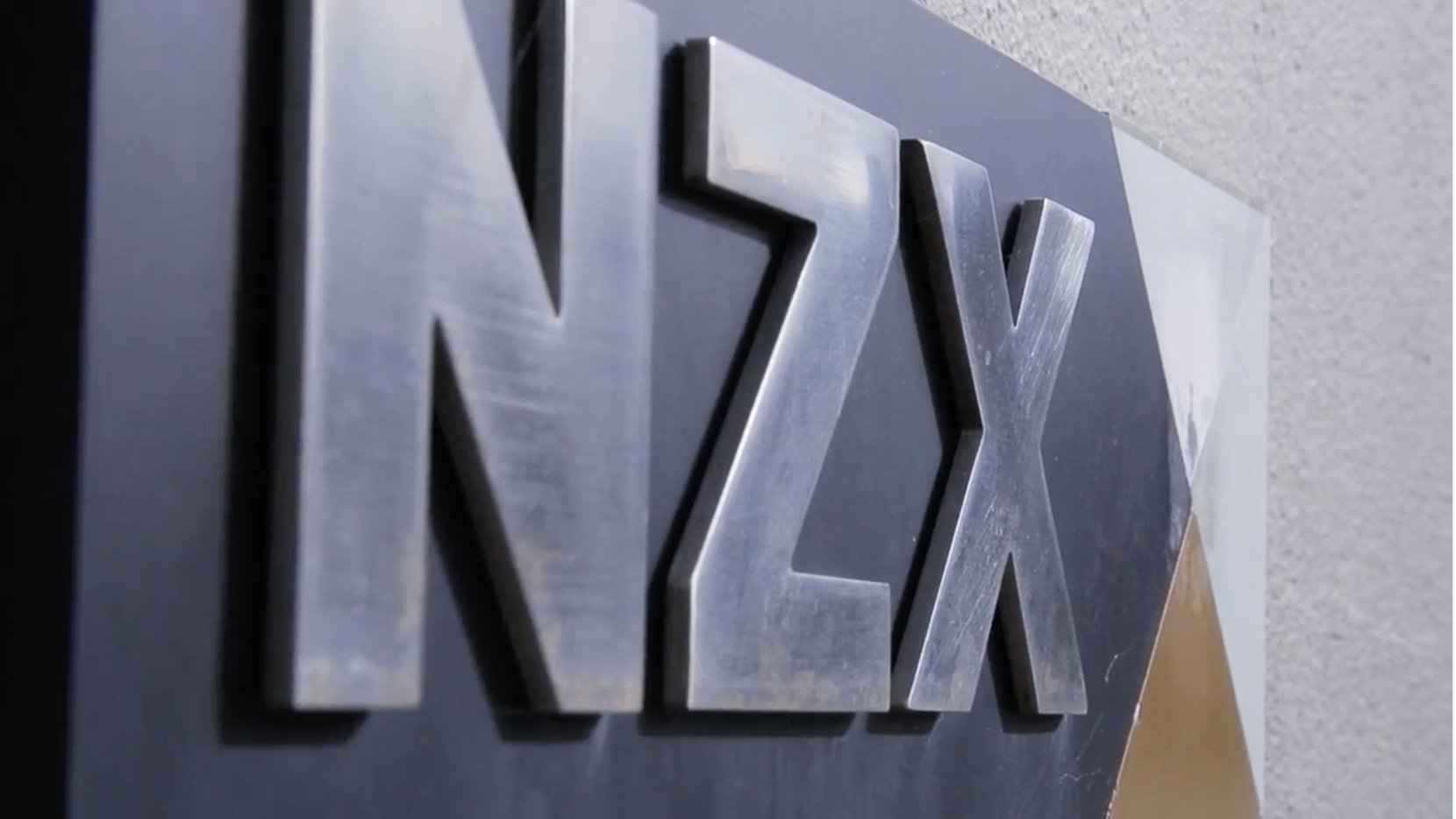 The NZX team have peace of mind, knowing Standby is always ready to take over the moment they need it.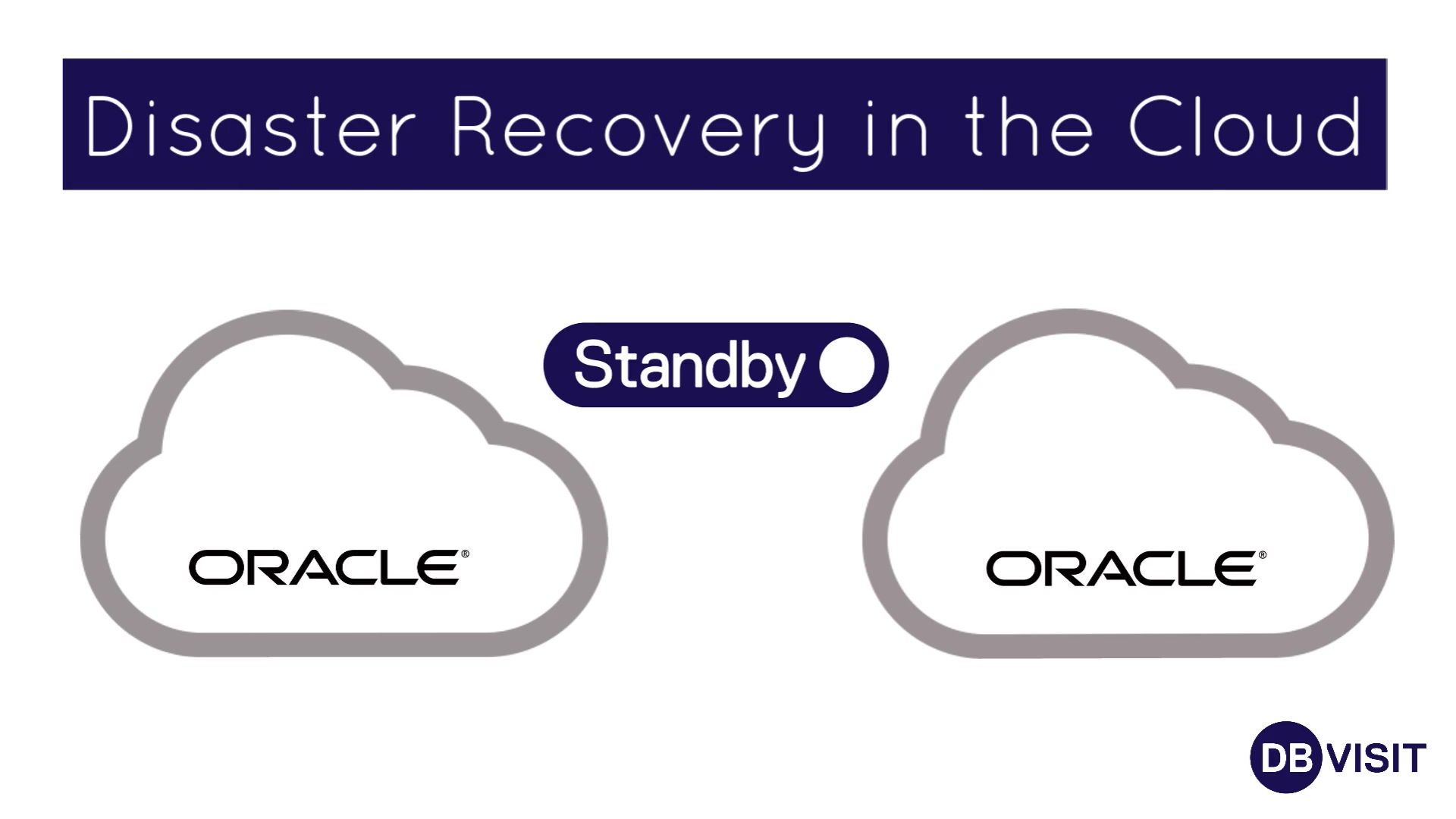 Standby delivers Gold Standard DR on premise and in the cloud.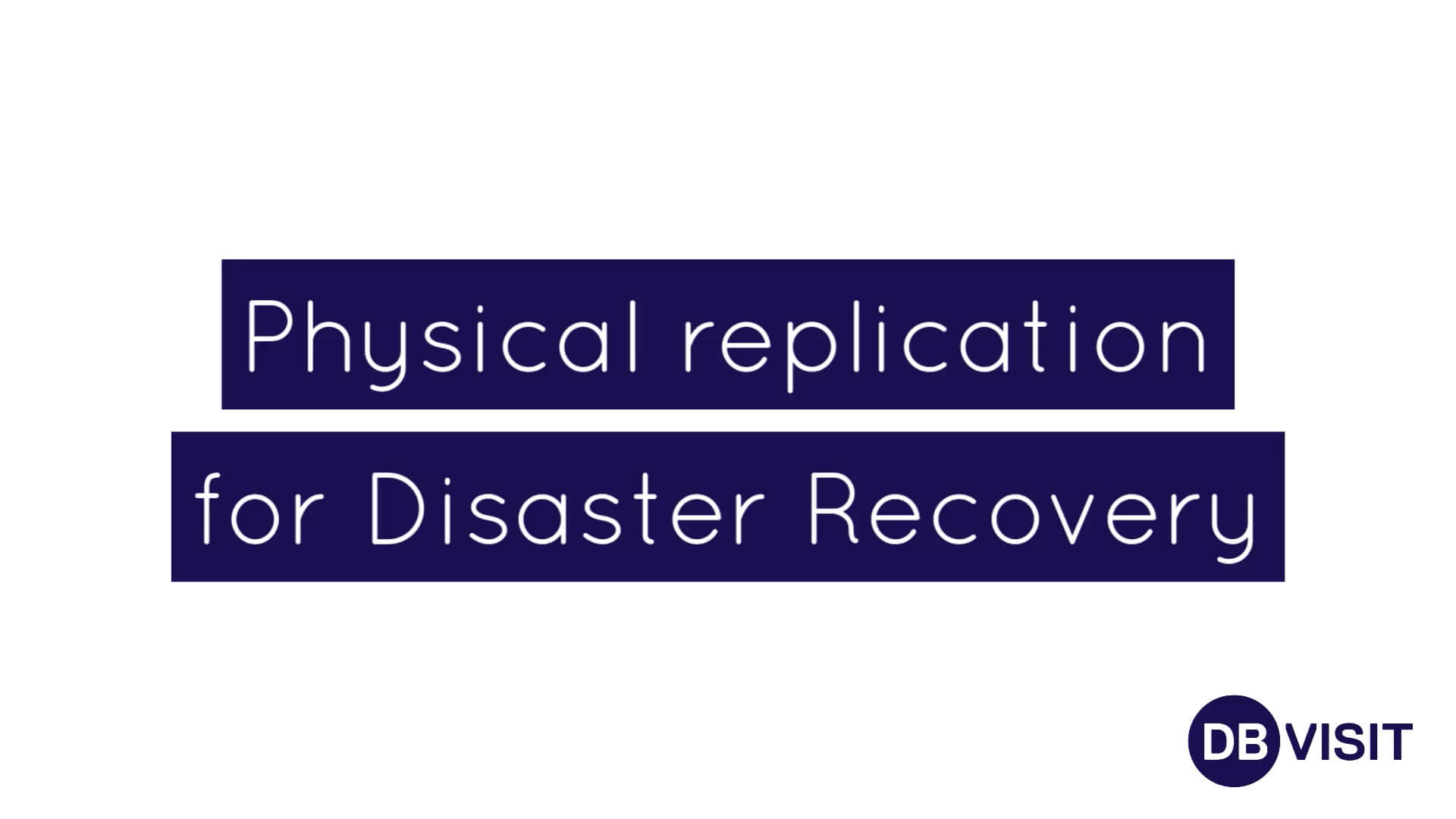 Standby uses physical replication, perfect for Gold Standard Disaster Recovery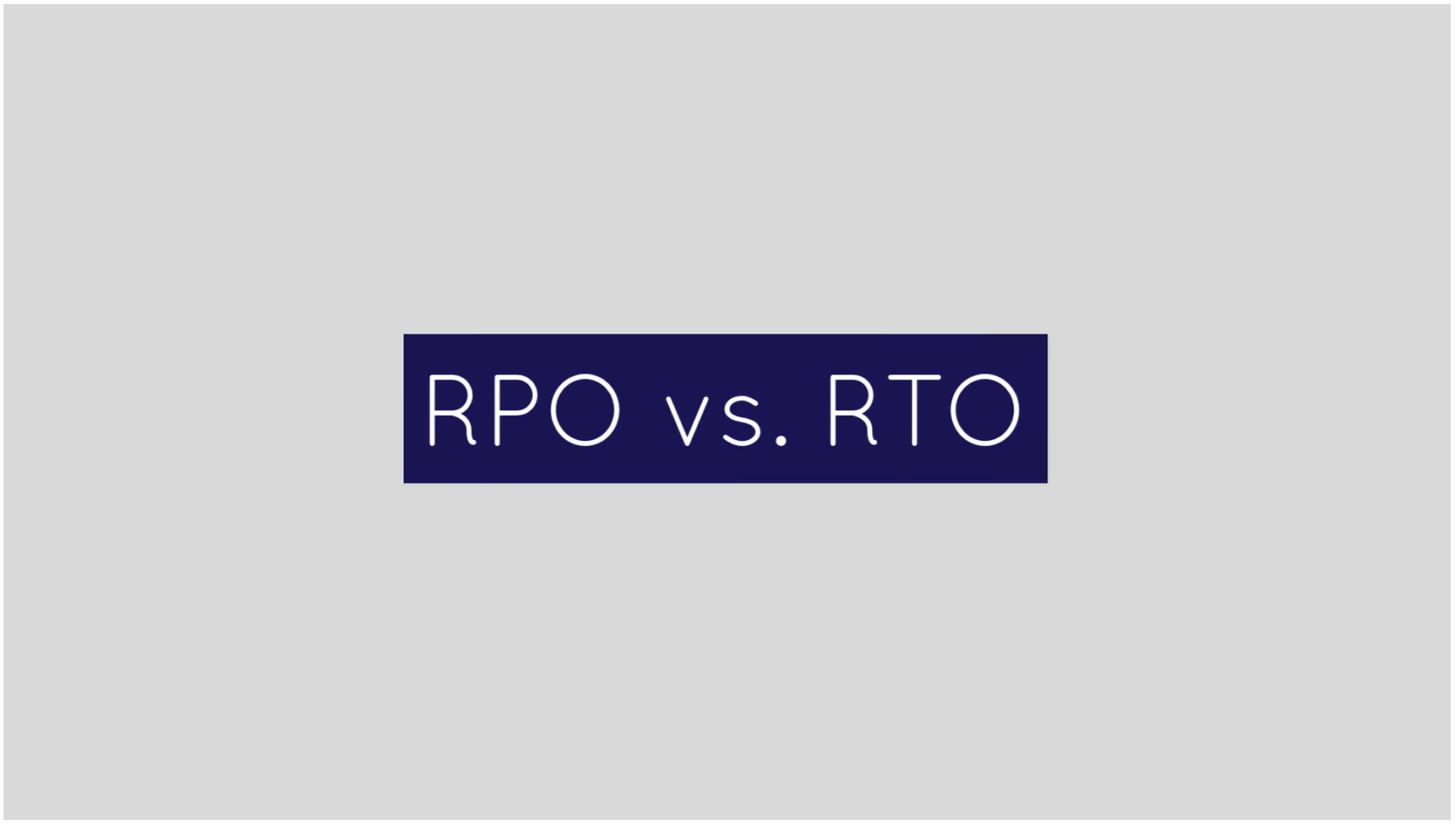 Learn why RTO & RPO are important in Disaster Recovery
What's in Dbvisit Standby?
---
Powerful features deliver best practice Disaster Recovery.


Automated Failover
The failover assistant enables one-click failover, triggered manually or automatically.


Great RPO & RTO
Recover from any event in just a few minutes, with a maximum 10 minutes data loss.


Oracle Technology Support
Standby™ supports ASM, RAC, SE2HA, OMF Multitenant, and the latest database versions.


Cloud Ready
Easy to configure on premise, hybrid, or in the cloud. Supporting Azure, AWS and Oracle Cloud.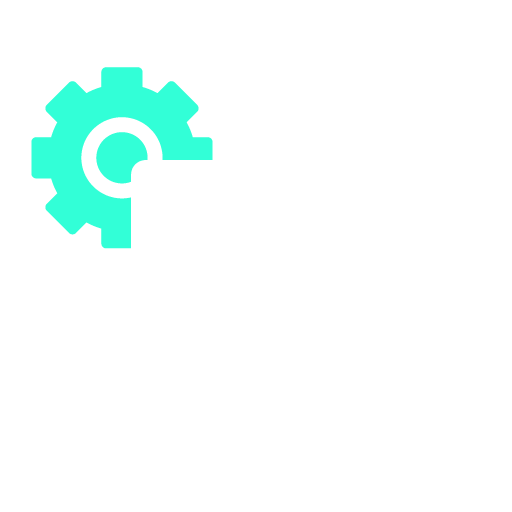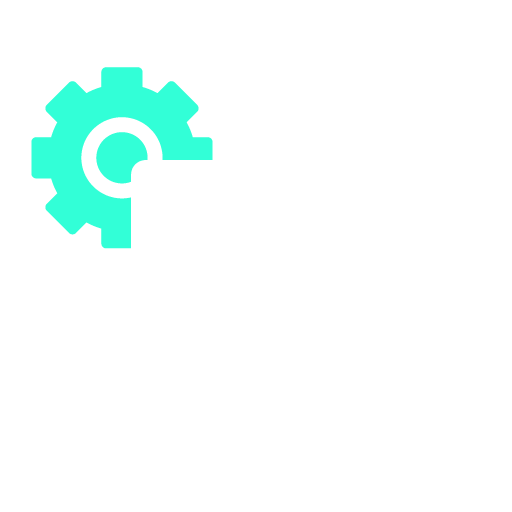 Streamlined DR Testing
Effortlessly perform comprehensive DR testing without affecting your standby databases.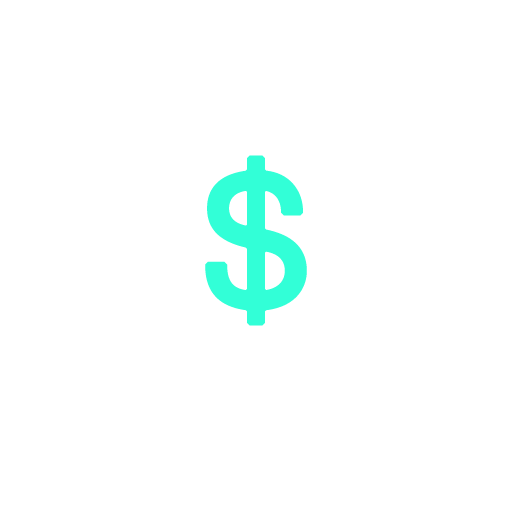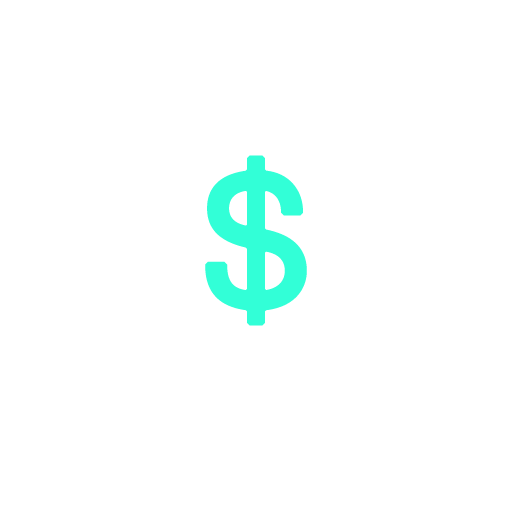 Cost Effective
Our low bandwidth architecture provides enterprise-class DR on Oracle SE keeping things affordable.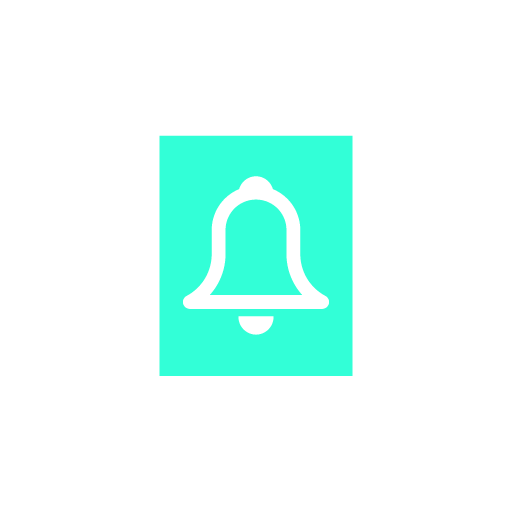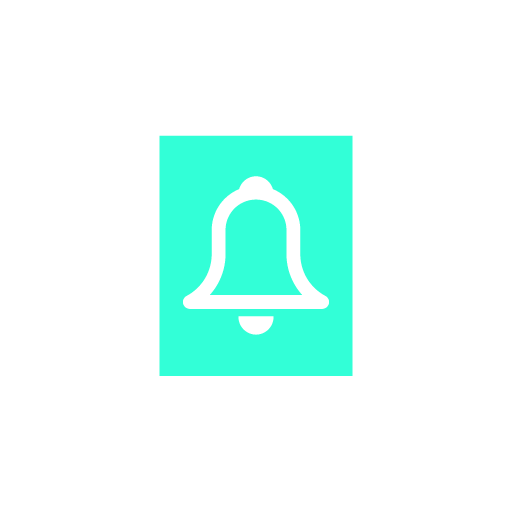 Smart Notifications
Realtime monitoring with heartbeat notifications, status alerts, and log gap reports.


One-click Resynchronization
Automated resynchronization removes the risk of being unprotected as a manual rebuild is performed.


Snapshot Functionality
Offload reporting, test/dev environments, and DR testing to your Standby Database.
Backed by unbelievably great support

Wonderfully robust software backed by fantastic people.
So when you need support it's fast, efficient and friendly.
Average response time: 18 min
90th percentile response time: 7 min
Customer satisfaction (12 months): 99.7%


How it works
A simple implementation consists of one primary database and one standby database. The solution is built on the proven Oracle redo/archive logging mechanism and physical replication technology.
CREATION: A highly automated process efficiently creates one or more standby databases.
SYNCHRONIZATION: Standby

™

synchronizes the databases by compressing, sending, and applying the oracle archive logs to the standby(s). Frequency of log transmission and other settings is configurable, providing control over when data is extracted and applied.
MONITORING: Real-time monitoring identifies exceptions and sends alert notifications.
FAILOVER: Failover can be initiated automatically or with a single command. Database failover completes within a few minutes.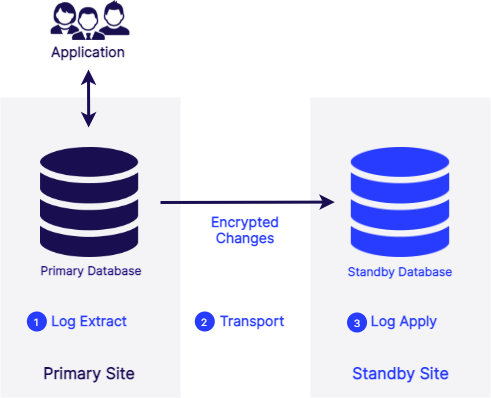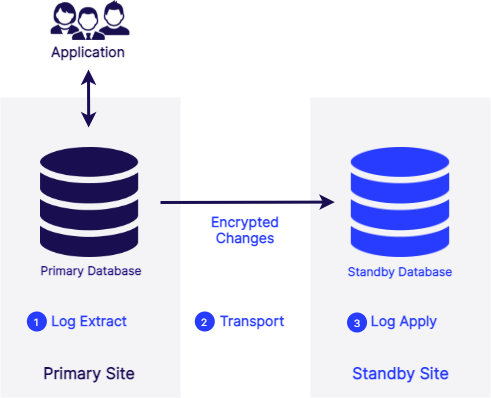 Frequently asked questions
Popular Topics
Pricing is per database with a minimum configuration of one primary database, one secondary database and one year of support.
Perpetual licenses and Term licenses are available:
Perpetual licenses - Purchaser owns and retains the license permanently. Support is an additional cost and support renewal is required each year.
Term licenses - Purchased for a predefined period (1, 2 or 3 years) and can be extended at any time during the term. Support is included in the price. The flexibility of Term licenses makes them beneficial for computing environments that may change over the next few years or for limited life projects.
What databases & platforms does Standby support?
Oracle Databases:
- 10.2.05 to 21c (64 bit)
Oracle Editions:
- Enterprise
- Standard One and Two (including RAC / SE2HA)
- Oracle XE
Storage:
- ASM & Filesystem
Operating Systems:
- Windows 2003 ~ 2016
- Linux on Intel and AMD
- Unix: AIX; Solaris (x64_64 and SPARC) on Standby v9
Does Standby work in the cloud?
Yes Standby works in private and public clouds including Oracle, AWS (EC2) and Azure. Learn more in on our DR in the Cloud page.
What is a standby database?
Does Standby run on Oracle Database Appliance (ODA)?
Yes, StandbyTM is certified and optimized for Oracle Database Appliance. Learn more about using Standby for ODA.


What technology does Standby use?
What is Disaster Recovery? How is it different from Backups?










Try Standby for free
See for yourself how our continuous database protection can help keep your world in motion.
Find a local partner
We work with partners around the world to give you the best advice and world-class local support.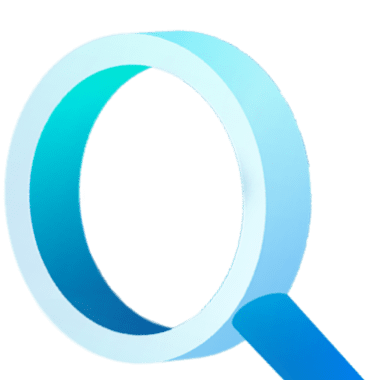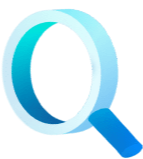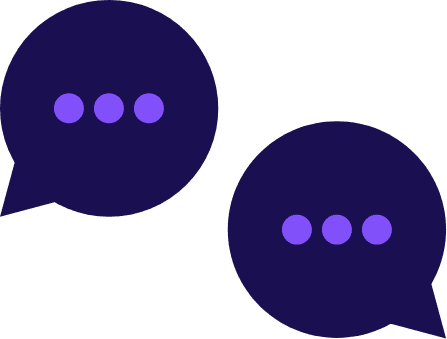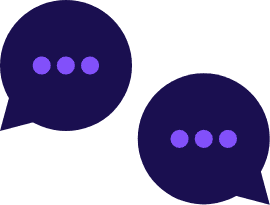 Let's talk
Find out about our continuous database protection for yourself and see how you can keep your world in motion.