Terms of Use, which apply to your use of our website.
By using the website, you agree to be bound by these terms and conditions.
Some material on this website including trade marks is owned by third parties. If the copyright owner of any material (including trademarks and logos) published on this website is not Avisit Solutions Ltd, Dbvisit Software Ltd, or if you have accessed material via a link provided on this website, your rights regarding that material will be as defined by the copyright owner of the material concerned.
Except as set out above, all rights to this website (including rights in text, graphics, selection, arrangement and overall website design) are reserved and no right or license is granted or implied under any copyright, patent, trademark or other intellectual property right of Avisit Solutions Ltd, Dbvisit Software Ltd, or any other party as a consequence of the publication of any material on this website.
No material from this website may be published in any media (including electronic media) without written permission from Avisit Solutions Ltd, or Dbvisit Software Ltd.
---
Purpose of Information
Information on this website is primarily of an introductory nature. Dbvisit Software Ltd endeavors to ensure that the information is correct and fairly stated, but does not accept liability for any error or omission.
The development of Avisit Solutions Ltd products and services is continuous, and published information may not be up-to-date. Not all Dbvisit Software Ltd products and services referred to in this website may be available in your country.
---
Limitation of Liability
All material published on this website is provided "AS IS" and Dbvisit Software Ltd gives no warranty of any kind regarding it. Some jurisdictions do not allow the exclusion of implied warranties, so the above exclusion may not apply to you.
Any information identified as provided by a third party is made available by Dbvisit Software Ltd in good faith, however Avisit Solutions Ltd accepts no responsibility for the accuracy of the information.
Avisit Solutions Ltd (including our officers, employees and agents), nor Dbvisit Software Ltd (including our officers, employees and agents) will not be liable (whether in contract, tort or otherwise whatsoever) to you or any third party claiming through you, direct, indirect or consequential damage, loss or expense (including loss of profits, loss of data or revenue, lost business or missed opportunities) arising from the use of, or inability to use, our website or its contents.
---
Linked Websites
Dbvisit Software Ltd has no responsibility regarding any material you obtain from any other website, even if you access it via a link from this website.
---
Privacy Policy
Dbvisit Software Ltd respects your right to privacy and is committed to protecting any personal information you provide to us when you visit our site. In general, you can visit our site without providing any information and you will remain anonymous. However, there are times when we may ask you to provide personal information. Dbvisit Software Ltd has set out below the policy it observes regarding any personal information you provide during a visit to our site.
Please read these terms and conditions carefully. If you don't agree with them you should not proceed any further on this website or with any registration on our website.
We will use your personal information primarily for maintaining contact regarding your interest in our products and services. From time to time we may also use this information to send you details about new product features, or other information about Dbvisit Software Ltd and its products that may be of interest to you. You can ask us at any time to stop sending such information and we will respect your wishes.
Except as described above, we will not use your personal information for any other purpose.
If we have inaccurately recorded any of the personal details you have provided to us, please tell us and we will promptly correct them.
---
Sharing of Personal Information
Dbvisit Software Ltd may disclose your personal information to a Dbvisit Software Ltd Partner or Agent which is acting on behalf of Dbvisit Software Ltd to provide assistance regarding Dbvisit Software Ltd products. However Dbvisit Software Ltd will ensure that any Dbvisit Software Ltd Partner to which it discloses your personal information is aware of and agrees to be bound by this privacy policy.
Dbvisit Software Ltd will NOT otherwise make available your personal information to any other party.
Try Standby for free
See for yourself how our continuous database protection can help keep your world in motion.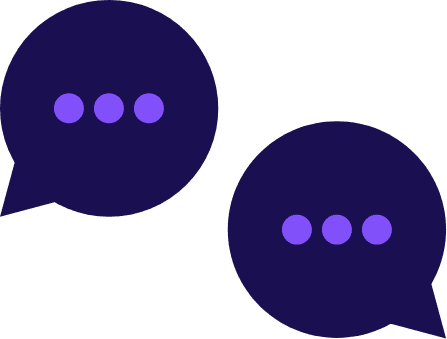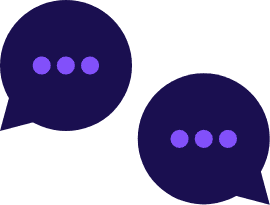 Let's talk
Find out about our continuous database protection for yourself and see how you can keep your world in motion.